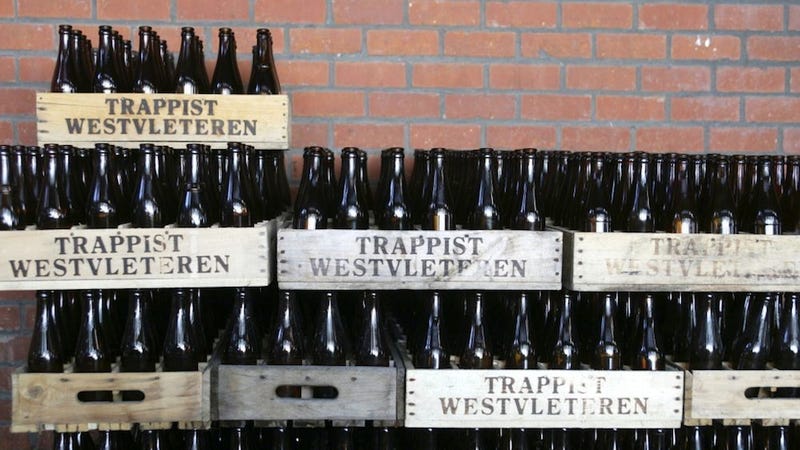 Screw that Black Friday plasma TV! This Christmas the only gift worth giving is the holy grail of beers. Every year only only 60,000 cases of Westvleteren Trappist beer are produced, using a secret centuries-old recipe. And right now, there's only one bar in America you can buy it…and it's in Brooklyn.
If you do go to Belgium the only place you can buy an actual case of Westvleteren is at the monastery gate. To pick up a case you must make an appointment, and you're limited to only two cases a month. Regardless of the popularity of their brew, the monks steadfastly refuse expanding their business. The price you pay is modest (between 30 and 40 euros). However, if you purchase from a re-seller you're looking at paying over 10 times as much as the monks sell it for.
At Brooklyn's Downtown Bar and Grill a 12oz. bottle (10.2%) will run you $50.00.
---
Check out the Roadtrippers' Boozin' USA for America's best bars, taverns, honky-tonks, dives and pubs. Hit us up on Twitter and Facebook.