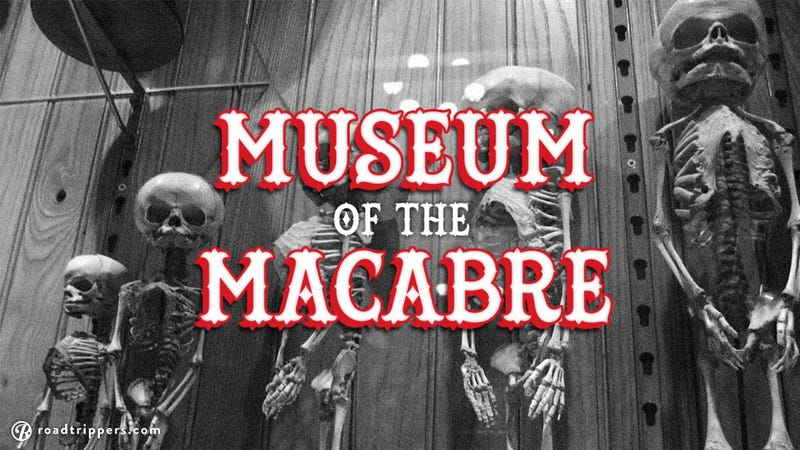 The body of a woman turned to soap, a wall of deformed skulls, and the world's largest colon. If these things have piqued your interest instead of turning your stomach, this creepy museum of the macabre might be the perfect weekend getaway.
Located in downtown Philadelphia, the Mütter Museum has the distinct honor of being the grossest museum in America (with Leila's Hair Museum coming in at a close second). While the building isn't huge by any means, the curators have managed to jam it full of some of the weirdest medical oddities ever cut from the human body.. and in some cases, the entire corpse.
Mutter Museum began humbly enough in 1858 as a small donation of weird specimens by Dr. Thomas Dent Mütter to the College of Physicians of Philadelphia. As the years went on, so many freakish oddities and outliers were added that it required its own building.
Today, the Mütter Museum has taken on a kind of steampunk attitude, its wood and brass accents contrasting heavily against the squishy things floating in faded jars. There's a whole section dedicated to mutants (the kind devoid of laser eyes or adamantium skeletons), a cabinet filled with well over 2,000 strange items swallowed by a single person, and the twisted corpse of a woman whose body turned completely into soap. Oh yeah, ever wanted to know what tanned human leather looks like? They've got that too.
If you've already let your lunch settle, take a deep breath, bite your lip, and have a quick look at a few of the gross specimens on display:
Woman Turned to Soap:

World's Largest Colon:

Wall of Skulls:

Hands With Severe Gout:
Calcified Dong:

---