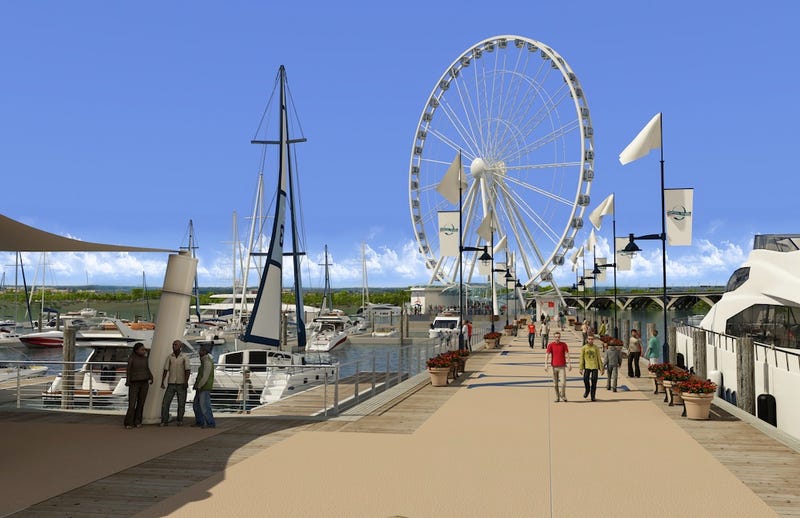 Maryland's National Harbor is adding a brand new 175-foot, 17-story tall, 42 gondola mega Ferris wheel called the Capital Wheel, and it's making its grand debut to the public this May.
The towering, 15 million dollar beast will be equipped with a sound system, air conditioning for those hot summer days, and even a heating system so you can ride the wheel year round without freezing to death.
Prince George's Country is hoping the new attraction will bring upwards of 600, 000 to 800, 000 visitors to the pier during the course of its first year open. This isn't the first new attraction popping up along National Harbor; conference centers, hotels and the National Children's Museum are among other new features.
Excited riders will have to wait until the summertime to take their first inaugural spin around the Capital Wheel, but until then we can all ogle the awesome mock-ups and wait patiently.