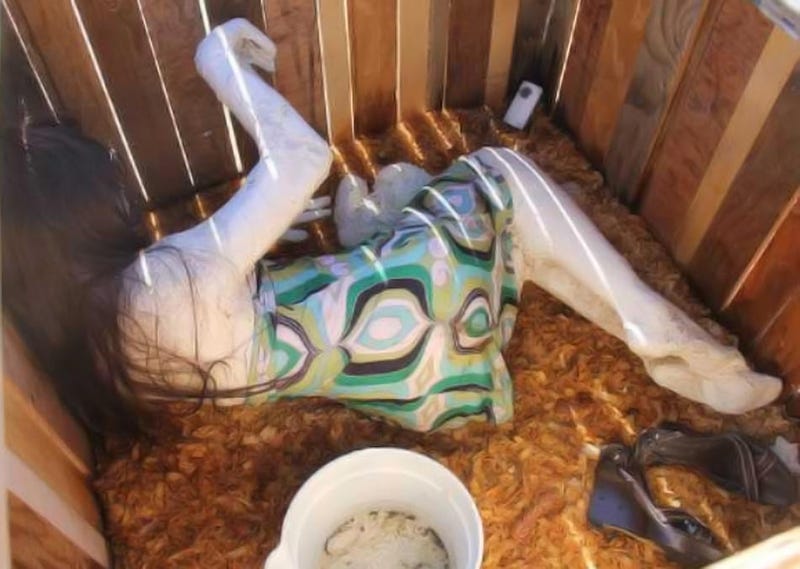 University students on their way to class at CSU on Friday were surprised to find a large shipping container blocking their usual pathway. But surprise turned to shock, and in some cases disgust, when they took a peek inside the crate and found the body of a woman...
Fortunately, the body was only made out of papier mâché, but that didn't stop plenty of students and educators from having a strong reaction to the piece, an unapproved art installation by CSU Stanislaus senior Hannah Noonan.
"My desire is to educate others that humans are being kidnapped and sold into slavery, prostitution, pornography, and organ harvesting," Noonan told the Turlock Journal. I produced "Crate Human Awareness" to make viewers aware of the conditions of trafficked individuals and to call to action a cease to this industry."
Noonan said that she choice to display the piece without the approval of the administration in order to ensure a large audience.
I wanted it to be a surprise to everyone and I wanted to time it appropriately. The fact that January is Human Trafficking Awareness month was ideal. Also, I think being able to display it the first week back to school will also have an impact.
For more of the weirdest art installations across America, check out this interactive map:
---