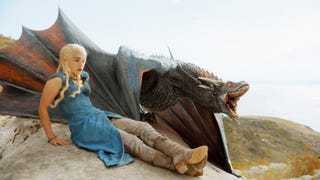 The Next Web has discovered a pretty awesome Google Maps easter egg. If you travel from Snowdon to the Brecon Beacons you can select "dragon" as your mode of transportation.
The travel option would take you about 21 minutes, as you fly above two mountain ranges. And, let's face it, flying with Khaleesi's dragons is way cooler than an Uber cab.
If you can't make it to Wales, you can at least road trip to Canada and sit on the Iron Throne.