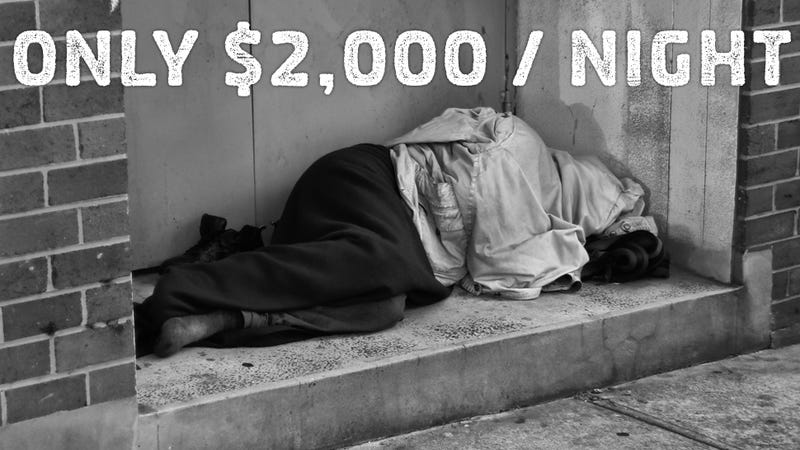 Want to experience homelessness without actually becoming homeless? For two thousand bucks Seattle native Mike Momany will give you a three-day tour in "Applied Homelessness" that you won't soon forget, but might soon regret.
62-year-old Monmany, who is homeless himself, came up with the idea for the Sub-Urban Experience after discovering that the homeless population in Seattle had risen to 15% since 2007.
Your three night experience will include a tour of several homeless hangouts, including the Seattle Public Library, shelters, and one afternoon nap on a local park bench of your choice.
If 2,000 bucks sounds a bit of a steep price to spend on a couple of nights sleeping in hostels, well, you'd be exactly right. Monmany, who charges $19.76 an hour, pockets $1,500 and donates only $500 of the fee to local shelters.
If still you're still interested in spending the night on the streets, you might want to consider Homeless Challenge, an actual nonprofit coalition based out of Washington DC. Fifty bucks will get you a 48 hour tour of the cold hard streets with your own personal guide to walk you through the experience… something most homeless folks don't get.
Monmany's tour has sparked controversy about the ethics of charging a fee that could help feed as many as 220 people in need. Unsurprisingly, not one person has applied to take part in Monmany's Applied Homelessness tour.
---