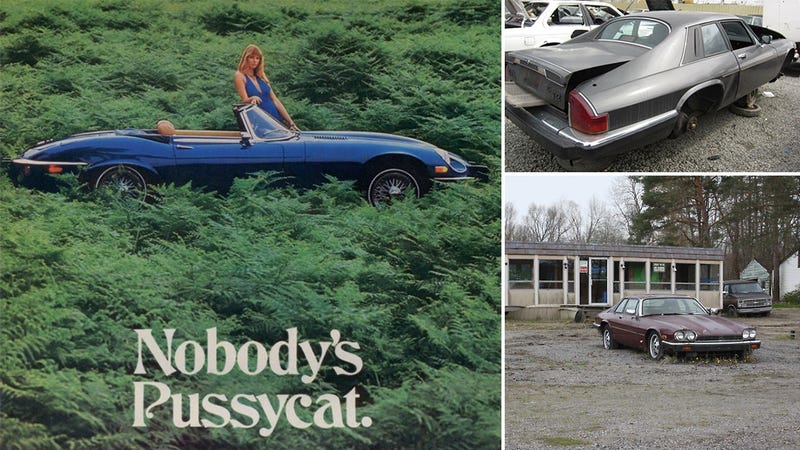 Jaguars have a long and storied place in automotive history. From racing to styling to showing up in 50s and 60s pop songs and yes, even an Austin Powers movie, Jaguar cars are iconic and legendary. Unfortunately, they're also an expensive pain in the ass to keep running. Unless you've heard of Jags that Run.
Jags that Run (JTR) has been swapping out busted Jaguar motors with Chevy V-8s since the 80s. JTR flies under the radar, but their manuals are a trusted guide for anyone wanting to put their older Jag back on the road with cheap dependability.
JTR describes themselves as such:
JTR (Jaguars That Run) got started in the mid-1980s by fitting Chevrolet V-8 engines into Jaguars and publishing a manual on how to successfully accomplish the swap.

Jaguars with engine problems can be purchased quite cheaply, and installing a Chevrolet drivetrain usually costs less and is more reliable than repairing the Jaguar engine. The Jaguar V-8 conversion is done for reliability, economy, and in many cases, performance.

JTR went on to perfect the V-8 engine swap for a number of other cars, too; like the Datsun Z, the Volvo 200 Series, and the Chevrolet S-10 Truck. These vehicles are converted to Chevrolet power primarily for performance reasons, not economy or reliability.
So the next time you drive past that old 80s Jaguar (or Datsun or Volvo, although come on, seems like a lot of effort for a Volvo) and think how great it would be to restore it, don't let the thought of spending your child's college fund on finding and maintaining the original Jaguar equipment hold you back.
Sure, diehard Jag fans may say this is a sacrilege, but it's better to have a half Jag/half Chevy on the road for the next 30 years than a Jag in the scrap heap.
(Cover photo: Truth About Cars)
Of course, you can use Roadtrippers to plan your first trip out with your newly rescued Jaguar. Hit us up on Facebook and Twitter.