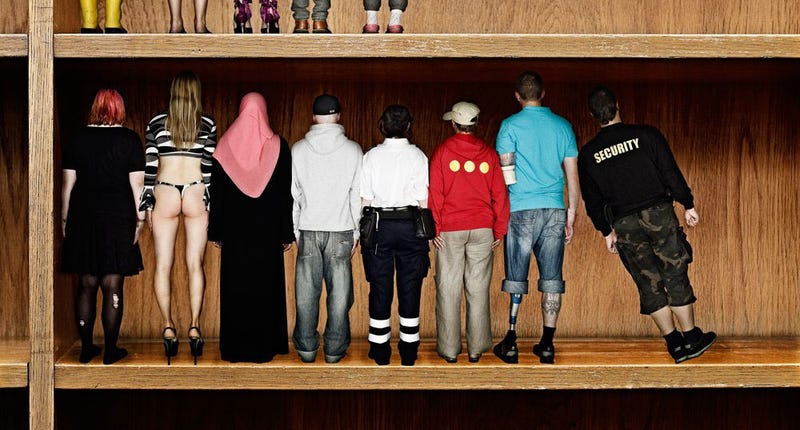 While some libraries are ditching their books in favor of the laptops, e-readers, and mp3 players, there's one library that believes stories are much better shared when they come from the source. At the Human Library, you actually borrow people.
The concept is simple - instead of checking out a book, you "borrow" a person who has stories to tell gathered from a unique life experience. For half an hour, you can sit down with someone like a prostitute, a politician, or a funeral director, all of whom have incredible stories to share.. and unlike a book, they're able to answer your questions and tailor the storytelling experience to you.
The unique idea to check out humans started in Denmark in 2000 as way to curb youth violence, and has since grown into an international project to promote compassion, understanding, and knowledge between people of all kinds. The project has worked so well that some cities have even set up permanent, award-winning libraries. The first US Human Library came to the Santa Monica Public Library in 2009.
This month the Human Library project comes to the University of Rochester, with a handful of great "books" to discover. You'll have the opportunity to sit down with "a woman who grew up in South Africa under apartheid; a former teacher who underwent a gender transition; and a Vietnam War veteran who said "no" when too much was asked of his sense of morality."
The event takes place Saturday, January 25th at the Rundel Memorial Library, and like all libraries, admission is free.
[Thanks to the LMU Library for clarification on first ever US Human Library]
---
Use Roadtrippers to plan your visit to the Human Library. Follow us on Twitter and Facebook.