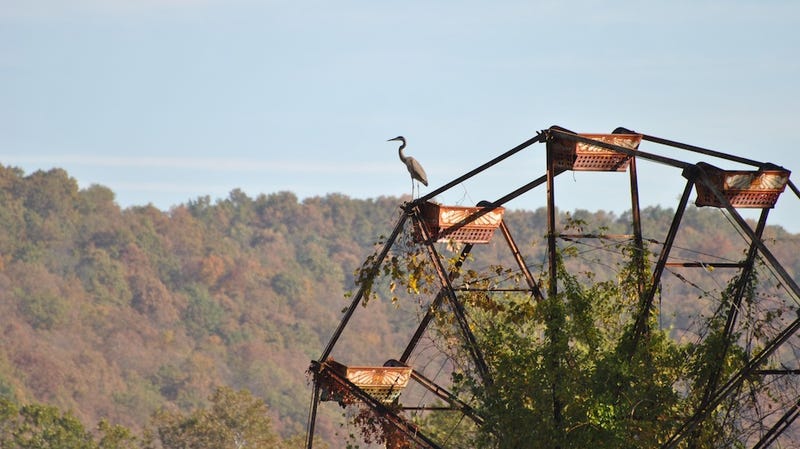 West Virginia's abandoned Lake Shawnee Amusement Park shut down back in 1966 and has laid in ruins ever since. Many believe Lake Shawnee to be horribly cursed. The park was built upon the site of a desecrated Native American burial ground, and was the location of a brutal massacre of settlers. This week it opens for tours.
Fancy a trip to a cursed abandoned amusement park? Well, you're in luck. From October 25th through October 31st there will be walking tours beginning at dusk. Cameras and audio recorders are allowed, and flashlights are a must. [Visit WV]
Photo via WV Gazette
Photo via Robert A Hogue
Photo via Robert A Hogue
Photo via Dean Jeffrey
Photo via Dean Jeffrey
'Tis the season to visit Roadtrippers' United States of Horror guide for all the scariest shit across America. Hit us up on Twitter and Facebook.