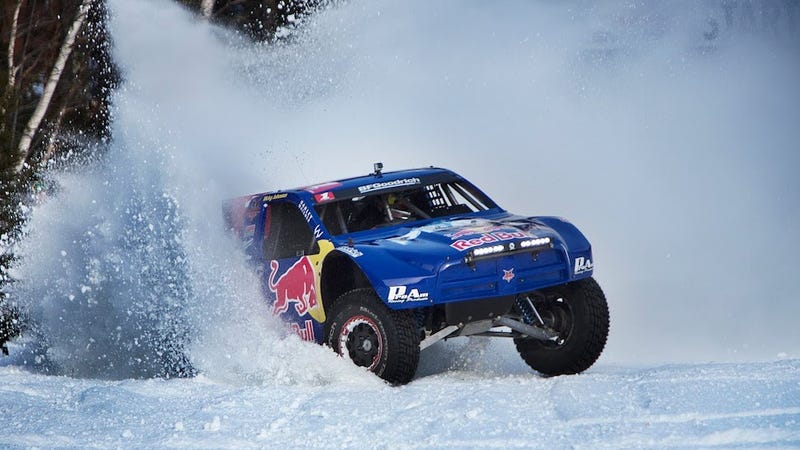 Skiers and snowboarders had to take a backseat Friday as 8 Pro4 trucks invaded the slopes at Sunday River in Maine. Here is the snow-flying highlight video of the event you should have been at on Friday...
Here's another awesome photo from the event...
Photo Credits: Red Bull Content Pool
If you want to shred the mountain, Roadtrippers has you covered with our Best Slopes guide. Hit us up on Facebook and Twitter.