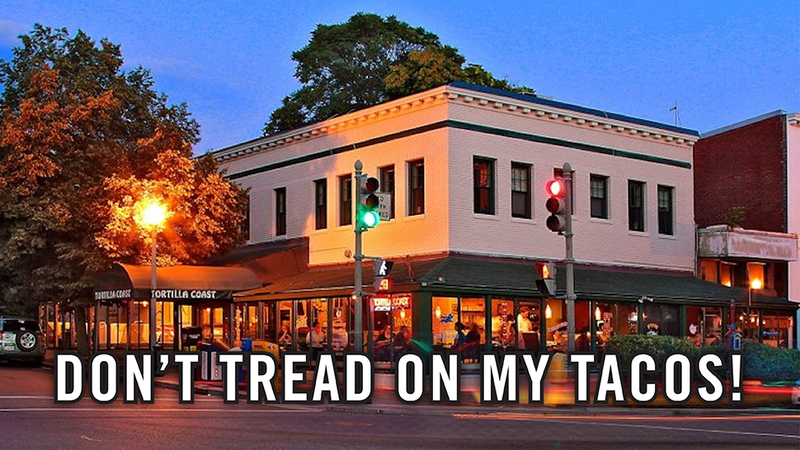 Most Mexican joints have the same MO: free chips and maybe a ladies night margarita special. This Washington D.C. taqueria, Tortilla Coast, however, has a much bigger claim to fame... It's where our elected officials decide how to run (or not run) the country.
As reported by the Washington Post, Tex-Mex restaurant Tortilla Coast was recently the site of the ultra-secret (though easily discovered) late night meeting of House Republicans including the long-talking Ted Cruz to discuss the government shutdown. Although the details are unknown, one thing is clear: nothing screams "serious meeting" like a chimichanga and some refried beans. No word yet if green eggs and ham were on the menu.
The irony of discussing the shutdown of the U.S. Government at a Mexican restaurant is as delicious as fried ice cream. With immigration reform on the plate soon, will our border policies also be drafted at the table of a Tex-Mex style restaurant?
Few folks outside the District probably know of Tortilla Coast, but it may be the epicenter of political hangouts. In fact, political parties spent well over $200,000 in the 2011-2012 cycle at this little Tex-Mexican hole-in-the-wall.
---