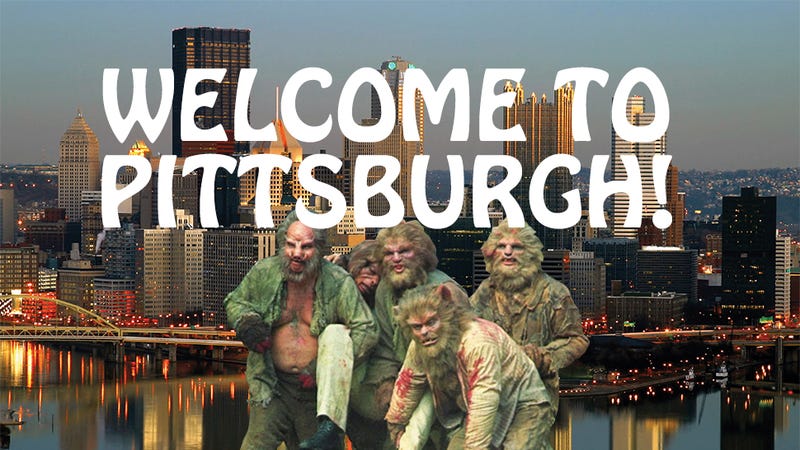 At the Center For PostNatural History in Pittsburgh mad scientists have curated a collection of bizarre curiosities, straight out of The Island of Dr. Moreau. The oddities include a genetically-engineered goat that produces a spider-silk milk protein stronger than Kevlar. The technology has already been patented by Stark Industries.
The Center celebrated its grand opening this past February with a permanent collection that showcases the postnatural world through taxidermic displays, diorama, photography and "living exhibits," which includes everything from engineered corn to Sea Monkeys to modified Chestnut Trees and BioSteel™ Goats. (Side note: An exhibit on X-gene mutations is rumored to be in the works.)
The Anthropocene oddities on display showcase organisms altered by humans via selective breeding and genetic modification. Last month, the museum curators traveled to Utah to pick up a new specimen to add to their permanent collection, "a taxidermied genetically-engineered goat named Freckles" from the BioSteel herd. The goat was engineered to produce spider-silk proteins in its milk. These proteins can be spun into fabric stronger than Kevlar.
The Center for PostNatural History is dedicated to the advancement of knowledge relating to the complex interplay between culture, nature and biotechnology. The PostNatural refers to living organisms that have been altered through processes such as selective breeding or genetic engineering. The mission of the Center for PostNatural History is to acquire, interpret and provide access to a collection of living, preserved and documented organisms of postnatural origin.
Open Sundays 12–4 p.m., first Fridays of the month 6–9 p.m., and by appointment. Free.