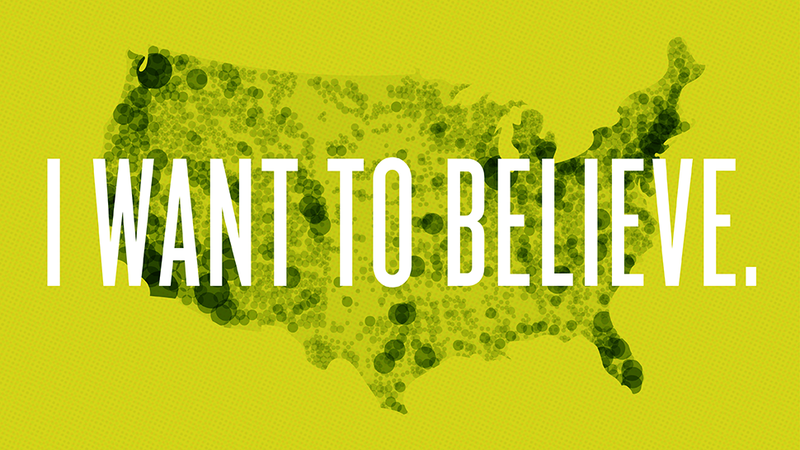 UFO sightings are reaching an all-time high. Hell, even the former Canadian defense minister believes we've been in contact with aliens since the Cold War. Sure, the naysayers will say: Drones! Weather Balloons! Dementors! But well-designed infographics don't lie. This heat map of 2013's most-reported UFO sightings will tell you if your town is an extraterrestrial hot spot.
All of this map's 2013 data comes from the Mutual UFO Network's annual sightings report, and is organized in terms of sighting density. The darker the circle, the more sightings have occurred in that particular area.
Below the map is a graph intended to give you a good idea of which states see the most overall UFO sightings. Turns out California is the best place to catch a glimpse of visitors from outer space. That explains LA.
If you're looking to have a close encounter of your own, here's an interactive map of all the places you're most likely to get anal-probed in the U.S, and don't forget to visit America's Extraterrestrial Highway!
Still think they're drones? Take a visit to Brown Mountain, North Carolina, where strange lights regularly appear to float out of the trees for spectators. Pretty spooky stuff.
---