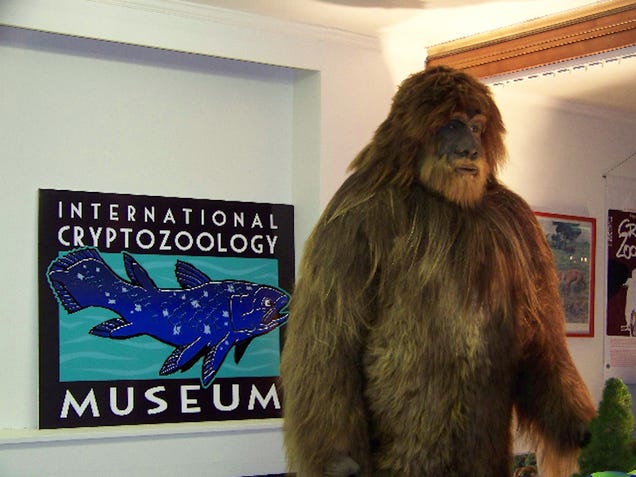 With all the hubbub about hoaxed Bigfoot bodies and barely-watched Bigfoot bounties, the field of cryptozoology has been taking its lumps. Fortunately, there are investigators like Loren Coleman who give the study of unproven animals a good name. But now, Loren and the International Cryptozoology Museum need your help.
Since the 60's, Coleman has been on the track of "hidden" animals, beasts like Bigfoot, the Loch Ness Monster, and even less "exotic" animals like big cats far out of their normal regions. After half a century of research and authoring too many books to count, Coleman decided to put his ever-expanding collection of cryptozoology artifacts to good use, and opened the world's first International Cryptozoology Museum in Portland, Maine.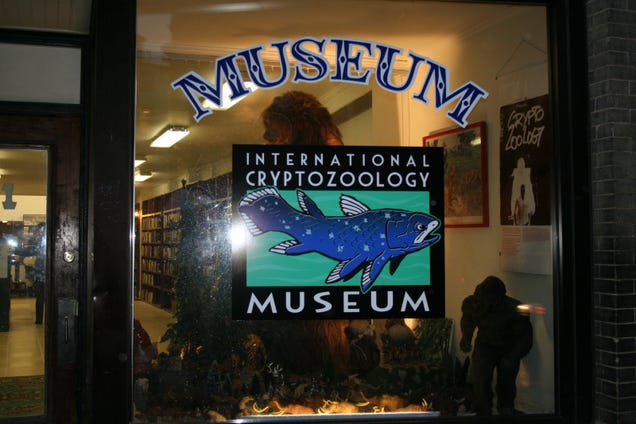 On display are everything from cryptozoological reproductions from film and television (including a prop from the criminally underrated and under-remembered series Freaky Links), P.T. Barnum's FeeJee Mermaid, and even Bigfoot poop to name just a few.
"Why do we do it? It is a tragedy but the collections of earlier cryptozoologists and cryptozoology advocates have not been properly preserved," Coleman writes. "One of the objectives of the ICM is to save all such cryptozoology materials from the literal and figurative dumpsters of the world, and share them professionally with the general public, students and researchers, worldwide."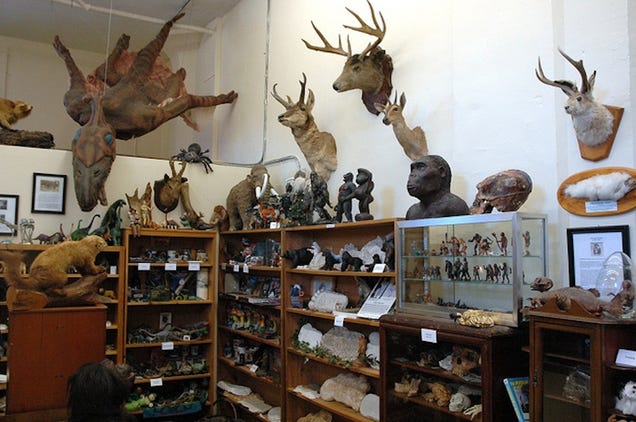 Now in it's 11th year, ICM has gone on to garner awards for its kid-friendly, adult-inspiring, and science-focused approach to the world of unexplained animals, and in 2011 the museum gained nonprofit status. After the Polar Vortex hit, the museum was forced to take a few snow days and visitor attendance has been down, resulting in a very rough month for a museum that relies on visitor donations to operate.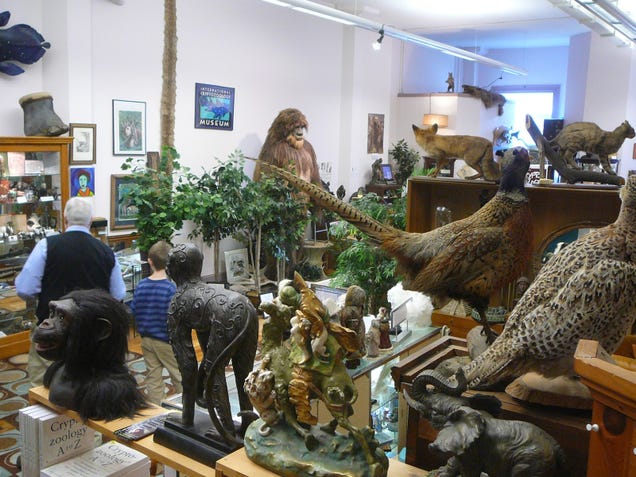 If you've ever had a fascination with the idea that sea serpents might exist somewhere in Lake Champlain, or that giant hairy hominids roam the North American forests, now would be a good time to ensure that the evidence and anecdote of such creatures is preserved for future generations. You can support the museum by snagging a few cool items from the gift shop (such as a plaster cast made from the original footprints found at Bluff Creek - site of the famous Patterson-Gimlin footage) or just by making a direct donation in any amount.
Don't let the International Cryptozoology Museum go extinct.
Want to try your luck at finding Bigfoot? Scope out this interactive map of the best places to catch a glimpse of the big hairy dude.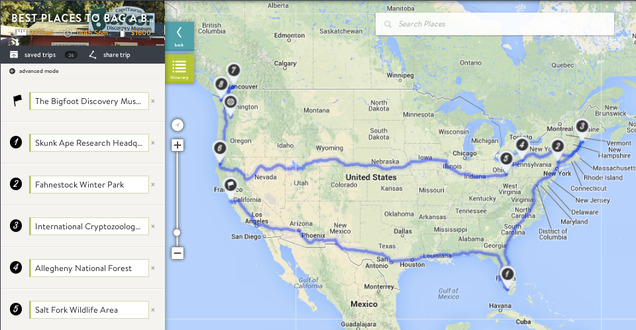 ---