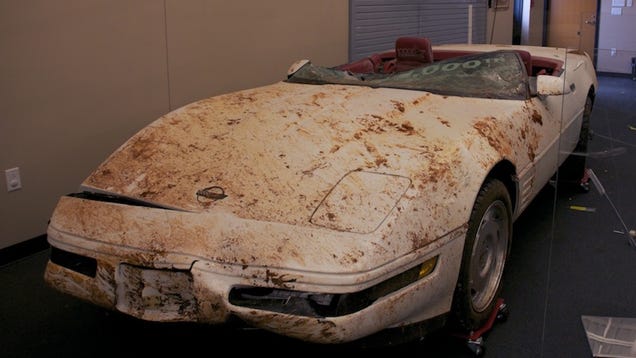 A cruise through Kentucky last week meant one thing: we had to stop by the National Corvette Museum in Bowling Green, KY to see the sinkhole Corvettes. Don't worry... We took pictures for you. Apparently, we weren't the only people with this notion, as the place was packed...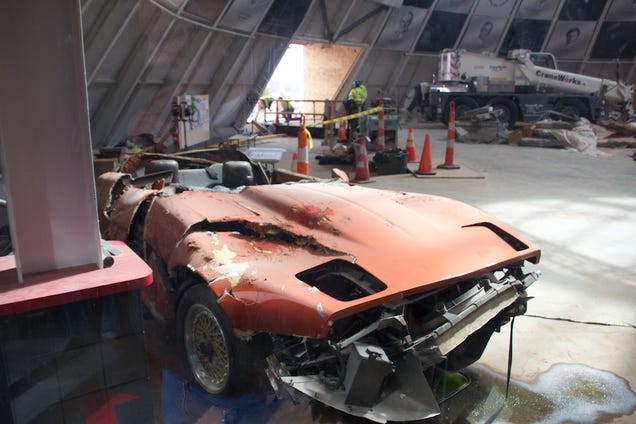 In the dozens of times we've driven by/stopped at the NCM, the museum always had a steady stream of Corvette clubs, motorheads, and the like, but we've never seen it so crowded on a random Thursday... The reason why? The sinkhole Vettes are on display for all to see, and whether you're a car person or not, seeing a bunch of cars fished out of a huge sinkhole is pretty incredible.
While tragic, and after seeing it in person we do mean tragic, the sinkhole has created more buzz and news for the National Corvette Museum than ever before. Maybe, just maybe, all these people trying to rubberneck at the giant hole in the ground will catch a little Corvette Fever.