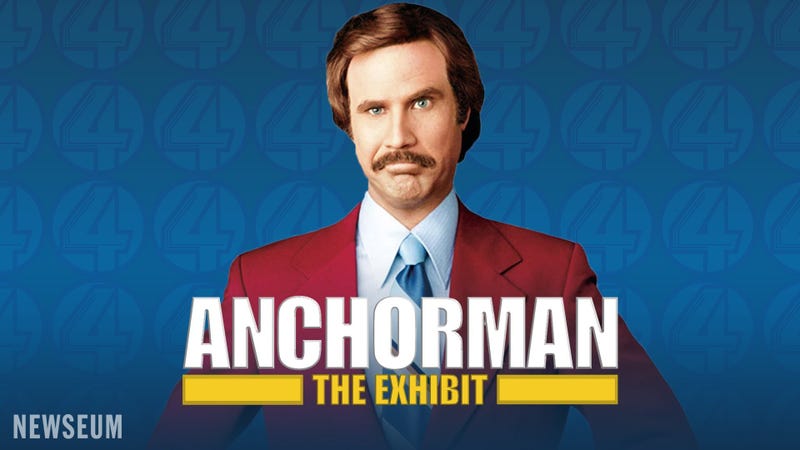 By the beard of Zeus! The Newseum in Washington DC, is hosting an Anchorman movie exhibit complete with over 60 costumes and props from the 2004 comedy. It's finally your chance to see Ron Burgundy's famous red suit in a revolving glass case… of emotion!
The exhibit, which will run until August 2014, contains some of the most recognized props from the film, including the famous flute, a bottle of "Sex Panther" cologne, and even a reproduction of the anchor desk itself. For each piece in the exhibit, there's is also a paired story about the struggles female anchors have faced in the workplace while striving to create equality in the newsroom.
If that isn't enough of the Channel 4 News Team for you, on December 17th the Newseum will be opening a brand new section dedicated to the release of Anchorman 2: The Legend Continues. The new exhibit will give attendees more of what they love, with loads of new props and costumes from the yet to be released sequel.
Until then, you can always explore the original exhibit and bask in the glory of Ron Burgundy's mustache comb, but most importantly, always remember Stay Classy, Internet!
---
Check out the Roadtrippers' Film Spotting Guide for all the coolest filming locations the US. Hit us up on Twitter and Facebook.