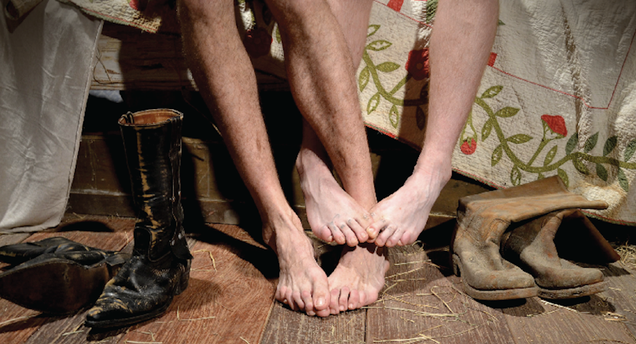 S
An art installation is raising some eyebrows by drawing attention to the oft-overlooked fact that Abraham Lincoln liked to share a bed with men. The project, titled "The Lincoln Bedroom", recreates the town of Springfield, Illinois in a New York warehouse.. with a few striking differences.
The installation is the brainchild of Skylar Fein, who was tired of historians simply glossing over the fact that Lincoln shared a bed with a man, when he had plenty of more comfortable options available to him. In the upstairs bedroom of the stylized recreation of a general store hangs a sign that proudly declares "from 1837 to 1841, Abraham Lincoln and Joshua Speed shared this bed, not by necessity, but by choice."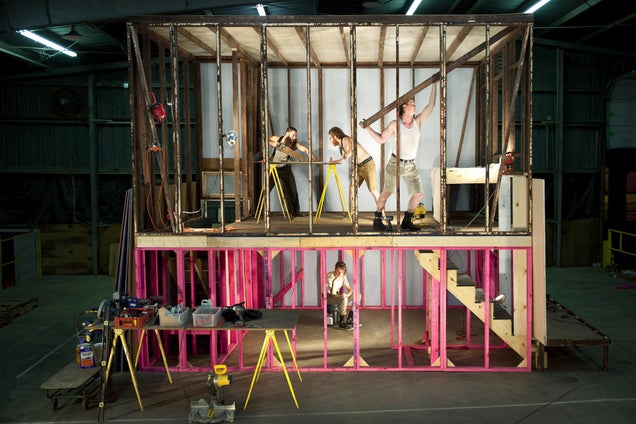 S
Some historians uncomfortable with the idea that Lincoln might have been sexually interested in men state the that sharing a bed wasn't uncommon in those days, but Fein points to a biography written by Carl Sandburg in 1926 that said Lincoln and Speed's relationship had "a streak of lavender, and spots soft as May violets." Take from that what you will.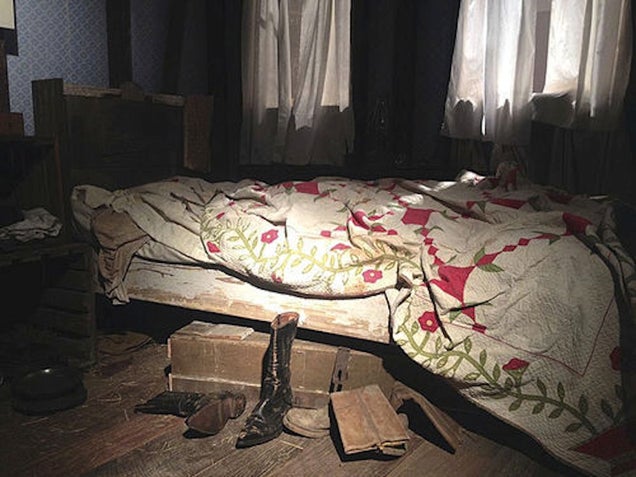 S
Fein's installation takes that statement and runs with it, even mixing time periods in order to state its case. Men's magazines line the walls, with rugged titles that don't quite seem to match up with the homoerotic imagery displayed on their covers. Sexual innuendos abound; from whisky taps imploring you to have a "stiff one" to machines dispensing "hot nuts" for five cents, "The Lincoln Bedroom" barely hides its true feelings behind a veneer of mainstream manliness.. a lot like the 16th President of the United States.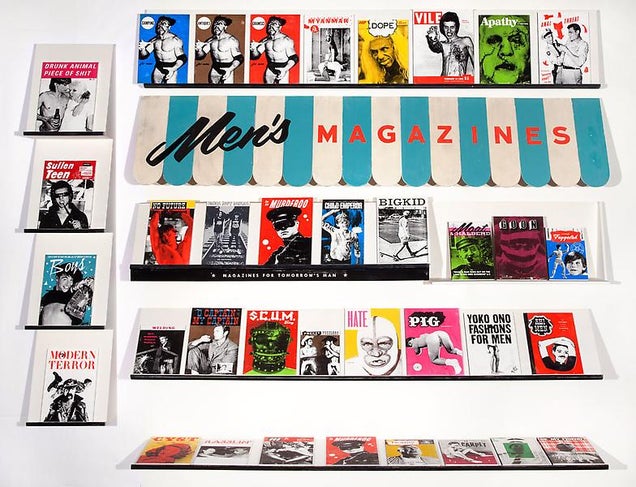 S
To cozy up in "The Lincoln Bedroom" for yourself, head to the c24 Gallery any time until December 21st.
---
History buff? Check out this Museum Guide to learn more about America's best museums. Follow us on Twitter and Facebook.