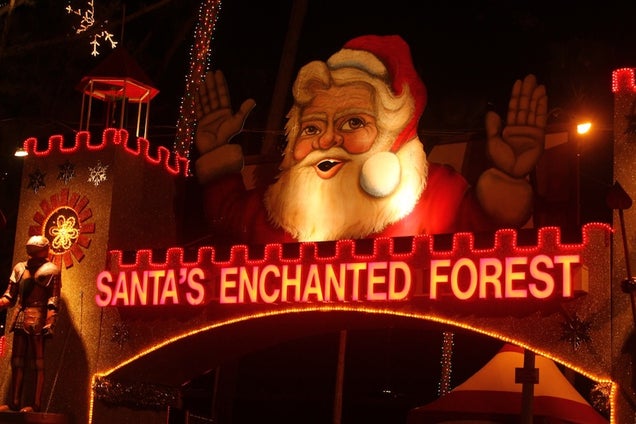 S
Santa's Enchanted Forest, an annual carnival village in Miami, Florida, is about as close to Holiday Hell as you're going to get. It's probably the 40-foot-tall, weird hand gesturing, glowing red Santa and his plastic snowman army, that makes the Enchanted Forest the gateway to neon Christmas nightmares.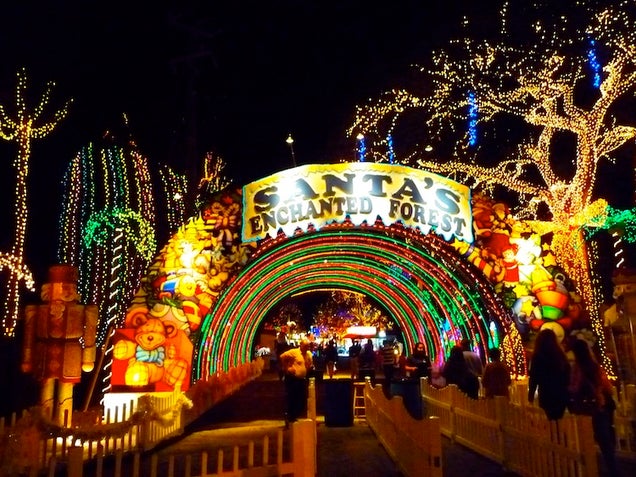 S
Every inch of this carny-run village is covered with christmas lights and jam-packed with various reindeer lawn ornaments, snowmen, elves, snowflakes, and brightly wrapped gift boxes. It's like Christmas threw up all over the place.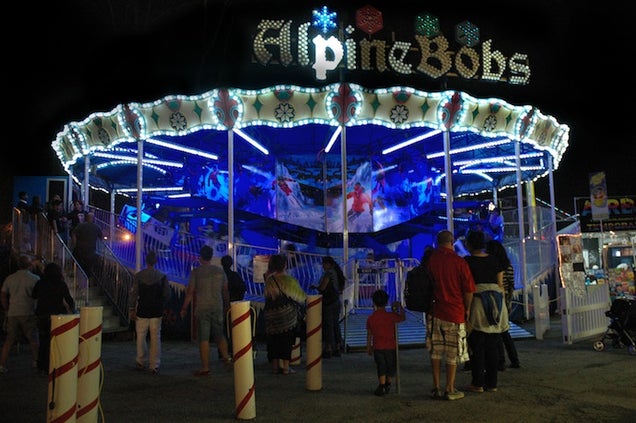 S
Aside from the seizure inducing light show, make sure swing by the food tents before taking a spin one of the over 100 rides. The Forest is also home to a full sized petting zoo and a 90-foot-tall Christmas tree smack-dab in the center of the park. Before you leave, make sure to pay a visit to the big bearded guy himself. If you don't cry tears of pure fear, your children most certainly will.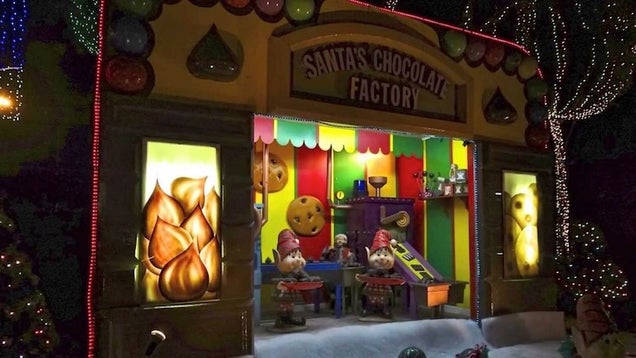 S
The Park might be nicknamed the after its "free carnival" but don't let that mislead you. Holly jolly fun comes at a price, and a fairly hefty one at that. You're looking at dropping 30 bucks per adult to get through Santa's glowing gates, so don't leave ho-ho-home without your wallet.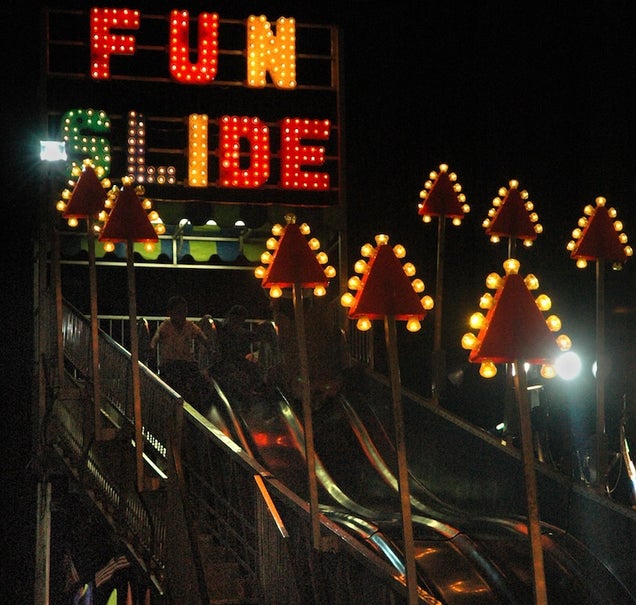 S
---