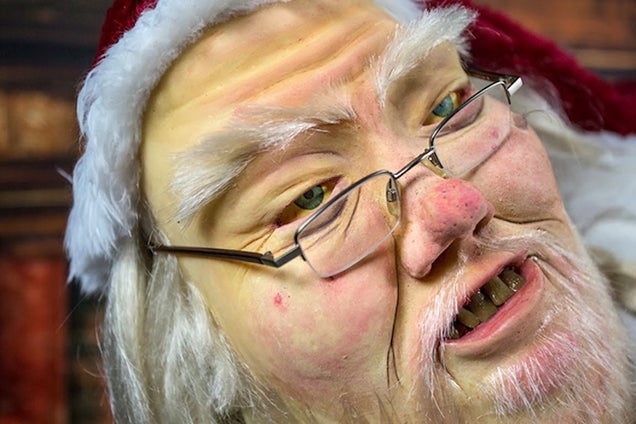 S
If you're taking your kids out to get their picture taken with Santa this week, swing by Betabrand to see gross old Santa the Hutt for a photo-op they'll only appreciate once they get older.. when they're out of therapy.
This weird and seriously gross sculpture of a morbidly obese Santa Clause was created in the likeness of Jabba the Hutt by San Franciscan artist Cianna Valley.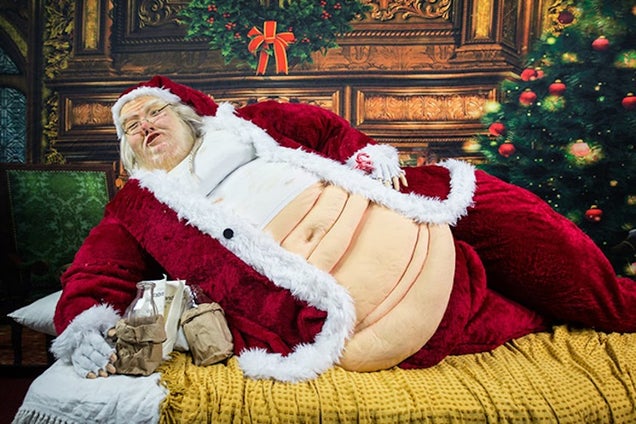 S
In the past week alone over 1000 people have stopped by to snap a Facebook profile pic with the big fat creep, who according to the artist…
"Doesn't care if you're naughty or nice; just wants to know if you'll run across the street and get him cigarettes and a sack of chimichangas."
Drop by Betabrand for your Santa picture before he disappears, though something tells me there isn't a chimney on earth this guy could fit down.
---