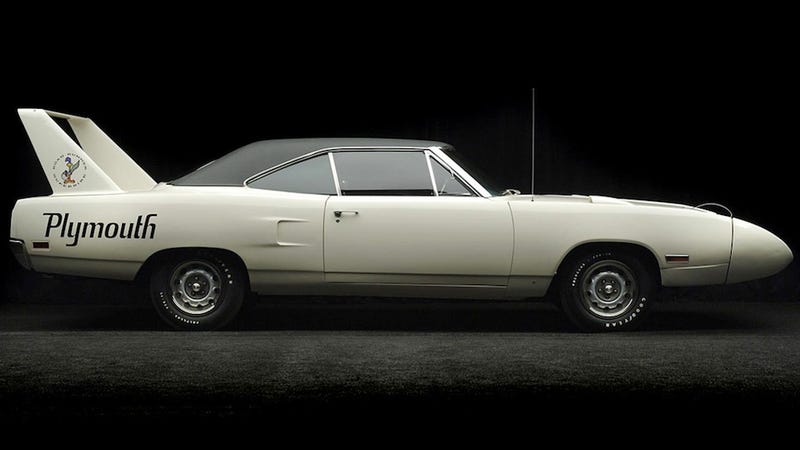 Hey rich gear-head, it must be your lucky month. On November 21st an ultra rare, ultra fast, ultra cool 1970 Plymouth Road Runner Superbird is hitting the RM auction block. The expected price? $400,000-$500,000.
Unless you've been living in the arctic, you already know all about the Road Runner. It was built for one purpose: NASCAR. Few cars have ever rolled off an assembly line as race-ready as the Superbird, and this particular beauty is one of only 58 made with a HEMI and 4-speed. (And oh, that incredible pistol grip shifter...)
So maybe you're not Richard Petty, but if you've got the dough you can put the hammer down and pretend. Just please, please don't wreck this car.
The other best part of this half a million dollar purchase... the horn. Meep Meep.
Can't afford this Road Runner. You can afford Roadtrippers. It's free. Find us on Facebook and Twitter.