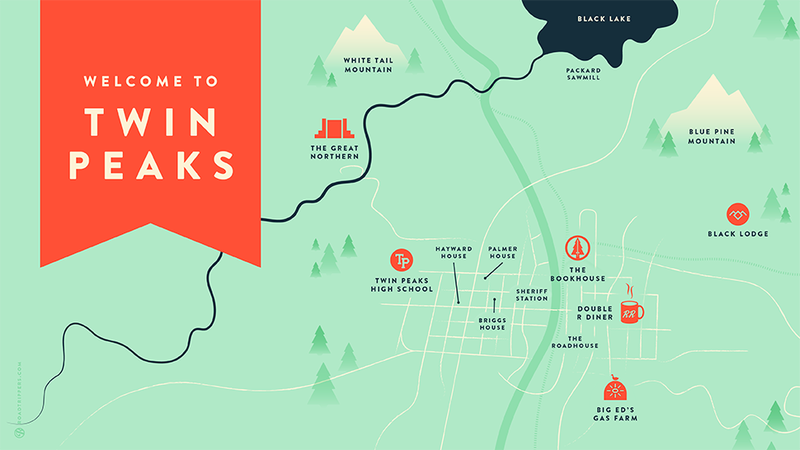 To celebrate David Lynch's birthday, here's your guide to the real-life Twin Peaks, Lynch's groundbreaking, mind-bending, life-altering cult hit. If you find yourself lost in a trans-dimensional vortex in the Pacific Northwest, don't miss these iconic Twin Peaks filming locations.
"Through the darkness of future past, the magician longs to see, one chants out between two worlds, fire walk with me!" - Leland Palmer
The Double-R Diner (North Bend, WA)
"Where pies go when they die." - Special Agent Dale Cooper
Thompson Cafe was built in 1941 and was witness to the end of the Depression, WWII and the timber industry boom. The cafe underwent a change of hands in the '50s and became known as the Mar-T Cafe as well as a favorite stomping ground for locals and mountain travelers. In 1990, David Lynch was scouting filming locations for Twin Peaks and came upon the Mar-T and fell in love with the cafe and the Snoqualmie Valley altogether. Visitors should try the "Twin Peaks cherry pie" and their "damn fine cup o'coffee."
*Here's loads more Twin Peaks-inspired eateries.