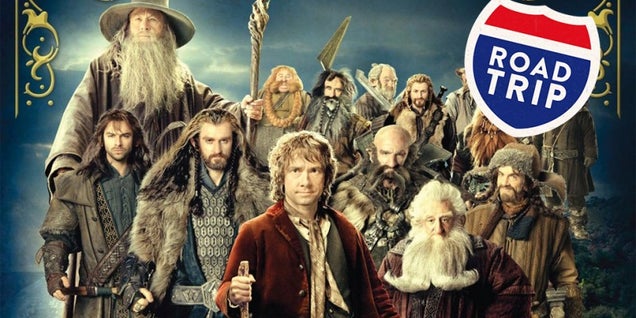 S
It began with the forging of the great Hobbit Road Trip; in the fires of Roadtrippers a bucket list to rule them all was created. From the Shire of Montana to the Lothlórien-esque Enchanted Forests of British Columbia, these Hobbit-themed fantasy havens are a little piece of Middle Earth right here in North America.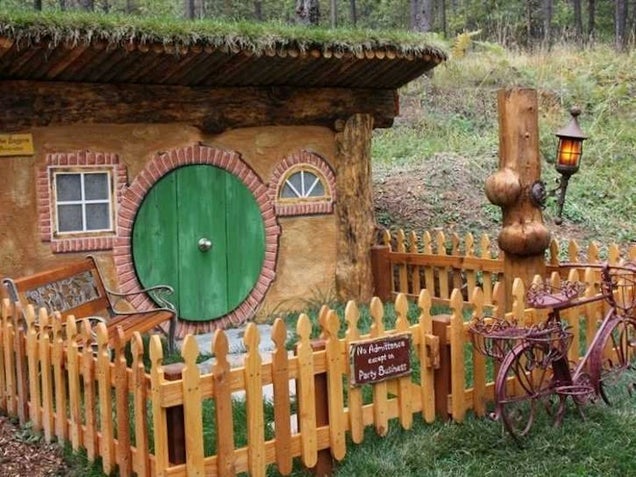 S
If you want to spend a day running around in the hairy rubber feet you bought on ebay, the Shire of Montana is the perfect place to do just that. This adult-sized mini-shire is a fully functioning resort, so grab your favorite Tooks and your Bradybucks and spend the weekend like a hobbit (second breakfast not included).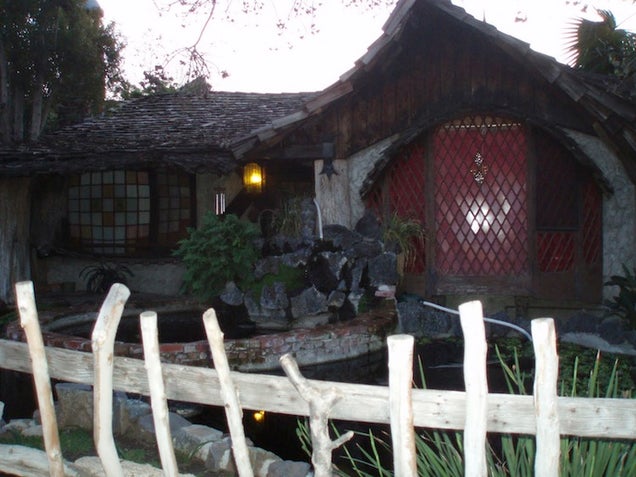 S
These private homes are better known as the Lawrence and Martha Joseph Residence, and were built over the course of 1946 to 1970. The unique design was the brainchild of Disney artist Joeseph Lawrence, who made sure to include plenty of sunning pools to relax under a tree with a good book.

S
If you're looking for adventure, this three-story, live-action roll playing theme park lets you explore a world any fantasy geek would crazy over. While you explore the Wizard Quest universe, solve the puzzles and rescue the Wizards to complete your mission. Gandalf, of course, would never need rescuing, but you can pretend it's Dumbledore, I guess.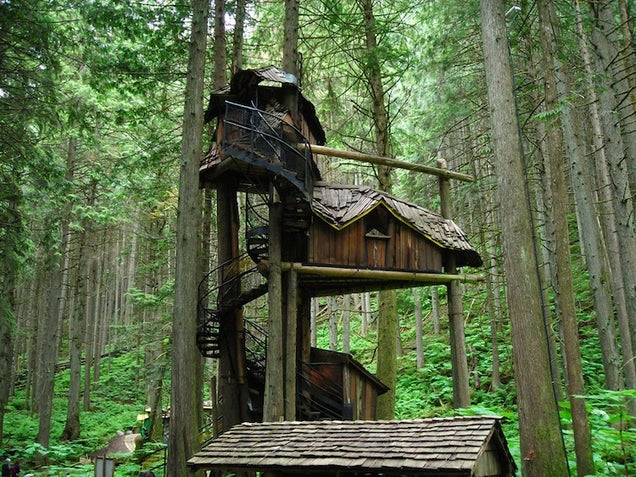 S
If you want to spend a day living in the trees like the elves of Lothlórien and Mirkwood, the Enchanted Forest in British Columbia, Canada is a perfect elvish kingdom. With over 350 folk-art installations and the tallest tree house in the province, you'll be surrounded by the Monashee mountains and amazing old growth forests.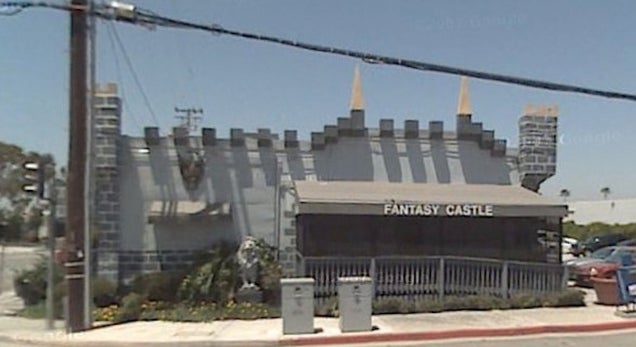 S
This is one strip club where all your fantasies can come true… particularly if they're heavy on the fantasy part. After all, it's located inside a modern day castle and yes, the strippers sometimes dress up like elves. No word if the castle comes equipped with bearded dwarf women.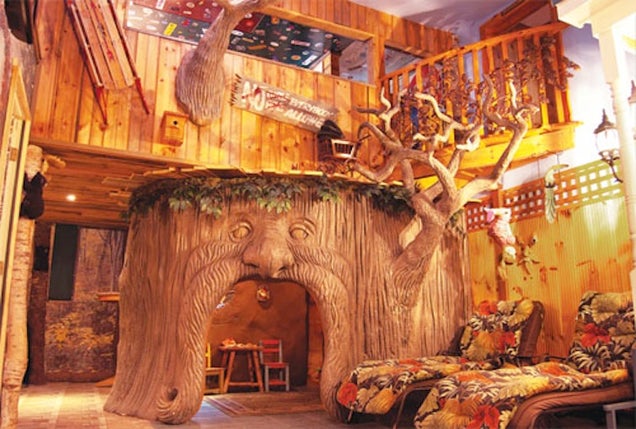 S
A weekend at this resort is sort of like vacationing in Treebeard's mouth. This room is only one of the many themed rooms at Adventure Suites, so if you'd rather spend the night in a room that looks like a UFO or maybe an underground cave, they've got you covered.
---
Visit Geektown, USA to follow this trip and get inspired by America's nerdiest destinations. Hit us up on Facebook and Twitter.