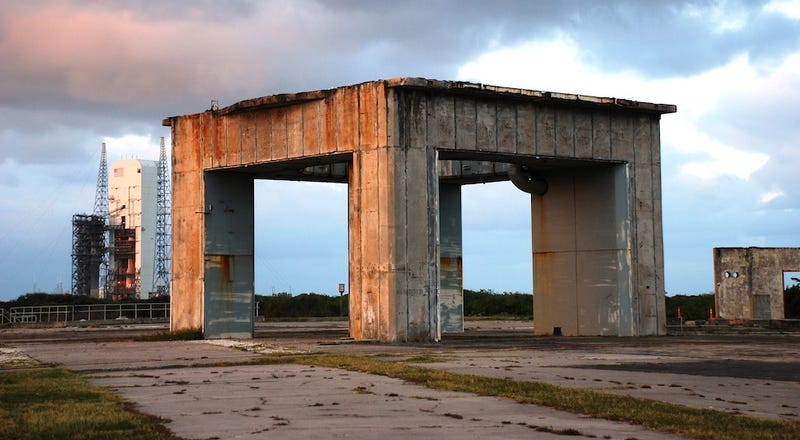 Launch Complex-34 is a decommissioned launch site at Cape Canaveral believed to be haunted by the ghosts of three astronauts who tragically died there on January 27, 1967. Astronauts Gus Grissom, Ed White, and Roger Chaffee perished almost instantly after a fire completely engulfed their Apollo I capsule.
The launch complex broke ground in 1960 and served as the launch site for the Apollo program's launching of Saturn I and IB rockets through 1968. The Apollo I capsule was being tested for launch when the tragedy occurred. To this day, some NASA employees and visitors to the abandoned launch pad have claimed to hear screams and an overall dark feeling when near the pad. According to local lore, at one point NASA even stopped allowing visitors to the site due to "strange occurrences." Today you can pay your respects on an official bus tour.
UPDATE: Due to the government shutdown, the bus tours are closed until further notice. But the Kennedy Space Center Visitor Complex is still open during regular operating hours.
---