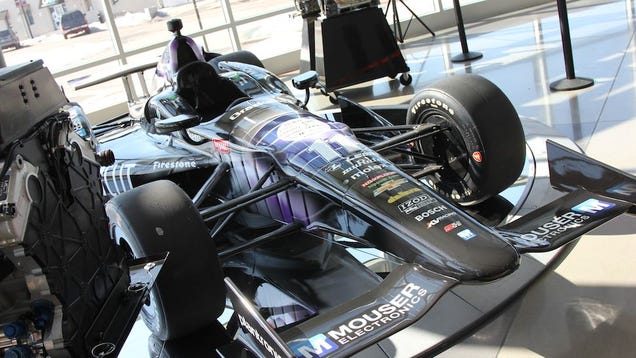 This week we visited the Dallara Indy Car Factory for what was supposed to be a private tour of the one and only factory making Indy Cars, but let's just say things didn't go as planned. Here are all the details from our bizarre, wonderful, and terrible experience with the legendary company: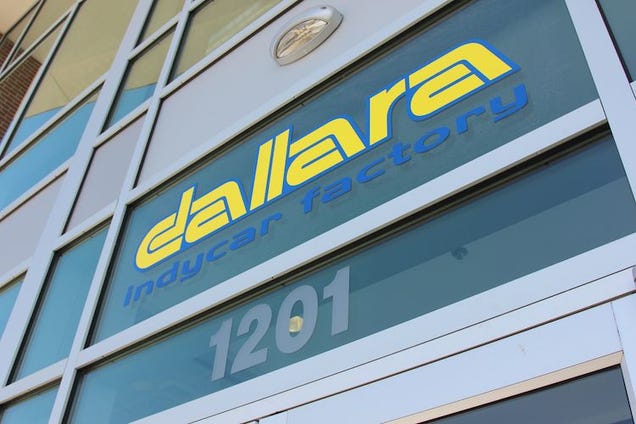 First, we emailed back and forth with Dallara to ensure our private tour would be all set up were told to just announce ourselves at the front desk. Upon arrival the friendly man at the front desk informed us our contact was out to lunch. "But the normal tour starts in 5 minutes, you can just go on that." The bummer? No pictures allowed in the actual factory, especially on the public tour.
Our contact didn't return any of our phone calls while there so no press kits, no special photo ops. Nothing. So here is your only picture of the "Indy Car Factory" right from their website:
The factory itself is incredibly small compared to factories you're used to seeing, and it's downright spotless. Trust us. We know you can't see it. We saw the different stages such as carbon fiber part production, machining, testing, and even whole car assembly.
In case you're wondering… they only make a couple cars a year these days, so the place really is more of a parts warehouse than a car assembly plant. The number does jump dramatically when a new car is debuted, but that's about once a decade so start your clock.
Speaking of car debuts… The hands-down highlight of the factory tour is seeing the current car design's serial #001 car tested by Dan Wheldon. This car paved the way for a safer Indy series and, aside from his victories at Indianapolis, will be the great legacy left by Wheldon.
So after sitting through a 10 minute video with terrible audio and taking your 15 minute factory/warehouse tour you're finally left to the part you can take pictures… The interactive fun zone. Here we have to give some concessions… It really was pretty cool. Take a look at concept drawings, history timelines, and car design blueprints. Sit in an old Indy car turned simulator for a trip around IMS and see Dallara cars from the past. Since we didn't take pictures in the factory we really went nuts here…
And like idiots we visited during the winter so the one thing that could have saved this little day trip, a ride in the 2-seater Indy car out on the streets of Indy, wasn't available.
All in all, the Dallara factory is worth a quick stop, but is absolutely not a destination in itself. A better plan of attack would be trying to tour an actual Indy Car Series team's shop. Sure, they will certainly not let you take pictures, but it's a hell of a lot cooler. Of course, the ultimate destination on a gearhead's trip to Indy is always the Speedway.
We desperately needed to salvage our little day trip, and as always, IMS Museum did the trick…